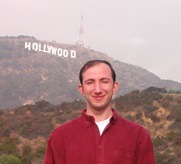 GM Victor Mikhalevski of Israel has confirmed his participation in the 2007 Canadian Open Chess Championship.
No stranger to Canada's chess community, GM Mikhalevski, who is rated 2590 FIDE, has played in Canadian tournaments every summer for the last four years. He won the Quebec Open in 2003. GM Mikhalevski "is both a very exciting chess player and a
great
person," says Canadian GM Mark Bluvshtein.
GM Mikhalevski's participation in the 2007 Canadian Open is made possible by the kind assistance of the Embassy of Israel in Ottawa.
GM Mikhalevski will celebrate his 35th birthday during the 2007 Canadian Open. He is renowned for his theoretical knowledge of the Grunfeld Defence and he also oversees the Kings Indian Defence coverage at the opening theory website www.chesspublishing.com.

GM Mikhalevski was born in Gomel, in the former Belorussia, USSR, which is now the Republic of Belarus, in 1972 and started to play chess at the age of 6.
Coached during his formative years by his brother, IM Alexander Mikhalevski, he won not less than five Belarus championships for his age category and thus participated in five Junior USSR Championships.
In 1991 the Mikhalevski family moved to Israel. Two months later I shared 2-3rd place in the Israeli Open Championship. Later the same year and also in 1992 he won two Junior Israeli Championships. In the summer of 1991 participated in the Junior World Championship. IM from 1993, GM from 1996.
Here are some of GM Mikhalevski's best results:
1996 - Co-winner of Israel Championship with GMs Psakhis and Yudasin
1997 - 1st place in the International Festival in Rishon-Lezion, Israel (ahead of GMs Smirin, Psakhis, Goldin and many others)
1998 - Vice-Champion of Israel ( lost in the Finals on third tie-break to GM Liss winning on the way against GMs Avrukh, Psakhis and Gruenfeld )
2002 - Qualified for the last 16 in 6th Corsica Masters in Bastia, France (rapid) making a draw with Anand
2003- 1st place in the Quebec Open
2003- 1st place in the Second International tournament in San Salvador, El Salvador 7.5 out of 9
1991-2002 many times Israel Team Champion and Israel Cup Champion in the team of Beer-Sheva Chess Club
The 2007 Canadian Open will be staged July 7 to 15 at the Ottawa Marriott. For more information, visit: www.canchess.ca